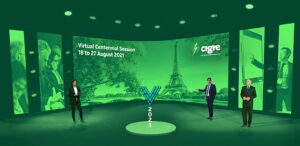 Given ongoing health uncertainty due to the pandemic, the 2021 Session will be entirely virtual.
The Virtual Centennial Session will be a unique immersive digital experience, professionally broadcasted from the Palais des Congrès of Paris. Using this technology, the event will run over eight working days, from Wednesday 18th to Friday 27th August.
Find out more about the virtual centennial session and registrations on the session website here.
Registration
TERMS OF REGISTRATION
If you have registered for the 2020 Session you should have received communication from our office.  You DO NOT need to do anything on this page
If you have not received communication from us, please contact us (07) 3310 8838.
======================================================
NEW REGISTRATIONS
For NEW registrations there are 3 options. See below:
1. Virtual Centennial Session 2021 – 18th – 27th August 2021
This registration is being handled online directly by the Paris office.
To register and pay online please click here: registration to 2021 Virtual Session

To see the Virtual Session programme CLICK HERE
2. Paris 2022 Session – 28th August – 2nd September 2022
To register for this session you must register through CIGRE Australia.  To download the registration form CLICK HERE
Return the completed registration form to submissions@cigreaustralia.org.au
3. Attend both Virtual Centennial Session 2021 & Paris 2022 Session
If you wish to attend both please download and complete the registration form. To download click here:
Return the completed registration form to submissions@cigreaustralia.org.au. We will then contact you to arrange your online Virtual Centennial Session 2021 registration.

CANCELLATION POLICY
Registration to the Virtual Centennial Session is firm and non refundable.
Cancellation for the 2022 Session – send your request to registrations@cigre.org before 31st July 2022.  Reimbursements will not be made until after the Session and a handling fee will be charged:
€240 per Delegate and €140 Euro per Companion.
Cancellation requests received after 31st July 2022 will not be processed or refunded.
If you have any queries, please contact our office :  – enquiries@cigreaustralia.org.au
(07) 3310 8838