CIGRE Australia is pleased to announce the recipients of the 2022 Young Professional Scholarship to attend the CIGRE Paris Session in August of this year.
The Scholarship provides the recipient with full Session registration and a return trip to the Paris Session, including accommodation and guided mentoring during the event to ensure that the recipient gains the maximum benefit from attendance.
As has been the case prior to the COVID pandemic, interest in the scholarships was high and many excellent applications received.
CIGRE CEO Terry Killen commented that: " again, the level of submission has been of a very high standard making the selection process a difficult one for the selection committee.  Neha and YiSiang have presented excellent submissions and I am sure they will gain a lot for themselves and their respective employers through attendance at the Paris Session.  I congratulate them and thank their  employers for their support and look forward to working with them leading up to and during the Paris Session."
The recipients of this years scholarship are:
YiSiang Ooi 
Neha Moturi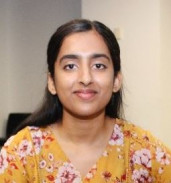 Neha is a Graduate Electrical Engineer with the Operations
team of Energy Queensland and is working on the operation
and integration of new technologies to the power network to
enable renewable/distributed energy resources and support
the transformation of network charges in a sustainable future.